Over the next few posts we will be introducing you to some amazing designers who may be featured in future kits on BeadTrove.

First up this week is Gwen Fisher of Gwenbeads. Gwen is an amazing designer, here is a little about her creative process in her own words.
"I create artwork to appeal to people's affinity for organization in design. I use mathematics, including geometry, symmetry, and topology, as an inspiration for the structure of my creations. I have found that people often recognize the repetition and order in my pieces, and so my art appeals to their sense of discovery of the familiar in the unfamiliar."
Gwen's tutorials are well written and make the most complicated looking patterns simple with her clear step-by-step directions.
Check out a couple of fun patterns in her collection and visit her Etsy shop for more designs.
Sweetheart Pendant
Horned Bangle Bracelet
Next up…
As you can see from the images below,  Christi Uliczny of Rivervalleydesign has created a number of fun patterns, here is a bit of her story;

"While I was in Florida in 2012, I was introduced to bead weaving. I took a class at a local bead shop and was instantly hooked! I find beadweaving so relaxing. And mesmerizing! The choices of beads makes designing endless."
Wish and a Star Pendant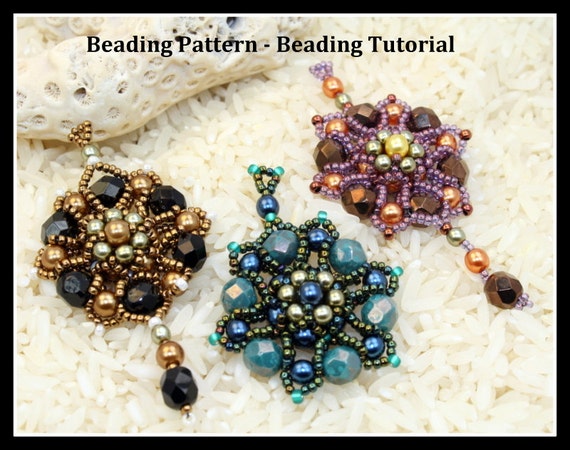 Super Twin Delight Necklace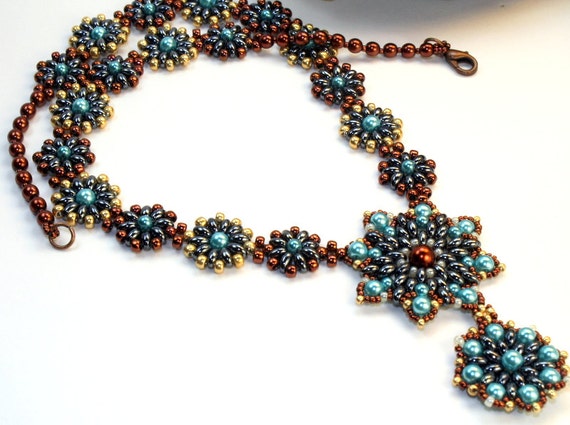 We have worked up a necklace and earrings using one of her many tutorials. Christi's work is fantastic, the tutorials are very well written with great pictures.  Check out her other designs and creations at her Etsy shop.



We hope seeing some of these fun designs will stir up your imagination and excitement for our upcoming BeadTroves. We would love to hear from you. If you know of some talented designers send us their information to referrals@beadtrove.com and maybe they will be one of our featured designers in the future.